WAGO connector
WAGO connector
It connects each of the polarities to the
12 V or 24 V
power supply.
This assembly in parallel with the carrier line requires
3 or 5 cables to be connected together
.
This
mechanical
and
electrical
protection, given the nominal voltages of 12 V or 24 V, does not require the use of sealed connectors indoors (limit 400 V / 24 to 32 A).
For reasons of space, it is possible to combine solder and heat-shrinkable tubing.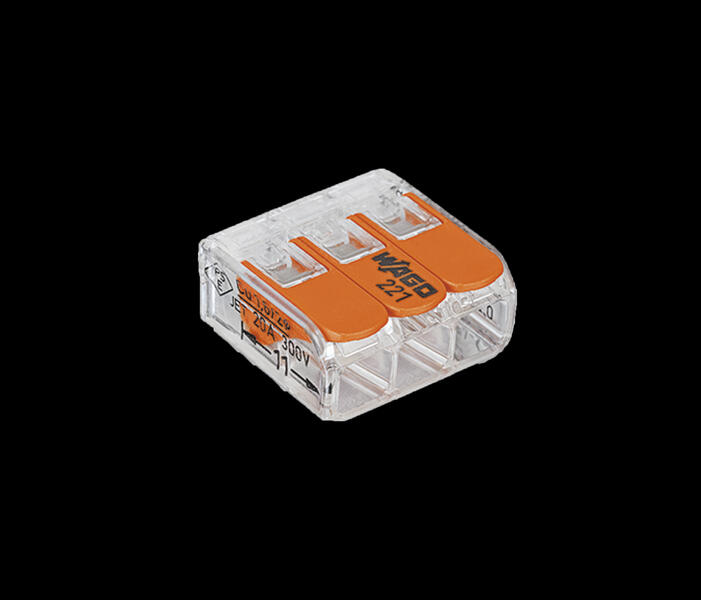 Wago 3
Wago 5
12 V or 24 V
Reference
Wording
P.U.HT
Packaging
Total excluding VAT
Quantity

Reference

Wording

Wago 3 flat transparent connectors (box of 50x)

P.U.HT

Packaging

Total excluding VAT

Reference

Wording

Wago 5 flat transparent connectors (box of 40x)

P.U.HT

Packaging

Total excluding VAT